The Center for Social and Economic Mobility for People and Communities through Transportation (SEMPACT) at CCNY has been awarded $15 million in funding from the U.S. Department of Transportation's University Transportation Centers Program. SEMPACT leads the Region 2 UTC program, with Dr. Camille Kamga as Director and Dr. Alison Conway, the Deputy Director and research lead from the Grove School of Engineering. Over the next five years, they will receive $3 million annually to focus on enhancing the mobility of people and goods by studying the future of goods movement and its impact on people's behavior.
Within their first year of funding, Kamga, Conway, and Dr. Mahdieh Allahviranloo will collaborate with other universities and colleges in the region including those in New York State, New Jersey, Puerto Rico, and the U.S. Virgin Islands. The aim is to understand transportation challenges and needs in the area and research solutions to address these issues.
The grants will support research in creating informed decision-making tools, including the development of data-driven solutions for transportation agencies of all sizes.
SEMPACT and its regional institutions will also work on inclusive advanced technology to ensure that new technologies can be easily integrated into communities' daily lives. Conway provided an example of considering the needs of older adults, who may be slow to adapt to new technologies, in the development process.
"It's making sure that as these new technologies are being developed, that we're also connecting with all of the communities of users who could benefit from them"
Region 2 will prioritize building climate-resilient infrastructure, ensuring durability in hazardous conditions. Additionally, they will focus on creating green and resilient supply chains, including workforce development and ensuring access to necessary goods for a basic quality of life. This requires examining the externalities of freight movement, such as air pollution, CO2 emissions, and safety risks, and balancing system safety and sustainability while maintaining the efficiency of goods movement.
Kamga's research has influenced transit policies in New York. His work on new technologies for transit has been implemented in NYC Transit, with the installation of travel information kiosks at subway stations. His work on the cost/benefits evaluation of adaptive traffic signals has informed NYSDOT of appropriate locations for such a system throughout the state. Dr. Kamga also played a key role in the New York City Connected Vehicle Pilot Deployment project, launched in 2015 and funded by the U.S. Department of Transportation, which aimed to deploy, test, and operationalize cutting-edge mobile and roadside technologies for multiple connected vehicle applications.
Conway's journey studying freight transportation in New York City began before joining CCNY in 2009.  She has been focused on urban freight and city logistics, seeking ways to improve infrastructure for smoother, more sustainable, and safer goods movement. Her recent work has centered around e-commerce and its impact on goods movement since its rise in popularity.
In cities like New York, moving goods can be challenging due to the surrounding bodies of water. Transportation and freight mobility play a significant role in the city's sustainability goals. Trucks, in particular, contribute to air pollution and CO2 emissions due to their reliance on diesel fuel. Conway provided an example of how adopting alternative transportation methods, like electric bikes or vans, for short deliveries can reduce emissions and improve sustainability.
SEMPACT's goals align directly with the city's objectives. New York City's Department of Transportation Freight Mobility Unit has a strategic freight management plan that emphasizes sustainable and safer freight practices.
Using the University Transportation Centers fund, each regional center has three goals:  education and workforce development, research, and technology transfer. Conway stressed the importance of technology transfer to engage with various stakeholders such as transportation agencies and technology companies in the region. The aim is to ensure that the research conducted is practically applicable.
"That means we do research, but we don't just want to do research for the sake of doing research," Conway said. "We want to do research that's going to actually be moved into practice."
SEMPACT collaborates with education partners at City College and other institutions within CUNY. They are working with the CUNY STEM Institute, led by Dr. Joseph Barba at the Grove School, to create a transportation-specific track for the program, supporting pre-college STEM development for students of color.
They're also working with Bronx Community Automotive Mechanics Training Program to support their efforts in developing electric vehicle mechanics training. 
"When you plan a transportation system and design the transportation system, you have to understand the communities that you're serving," Conway said. "If the people in the industry don't represent the actual communities that are using the transportation system, then you end up with those less functional systems."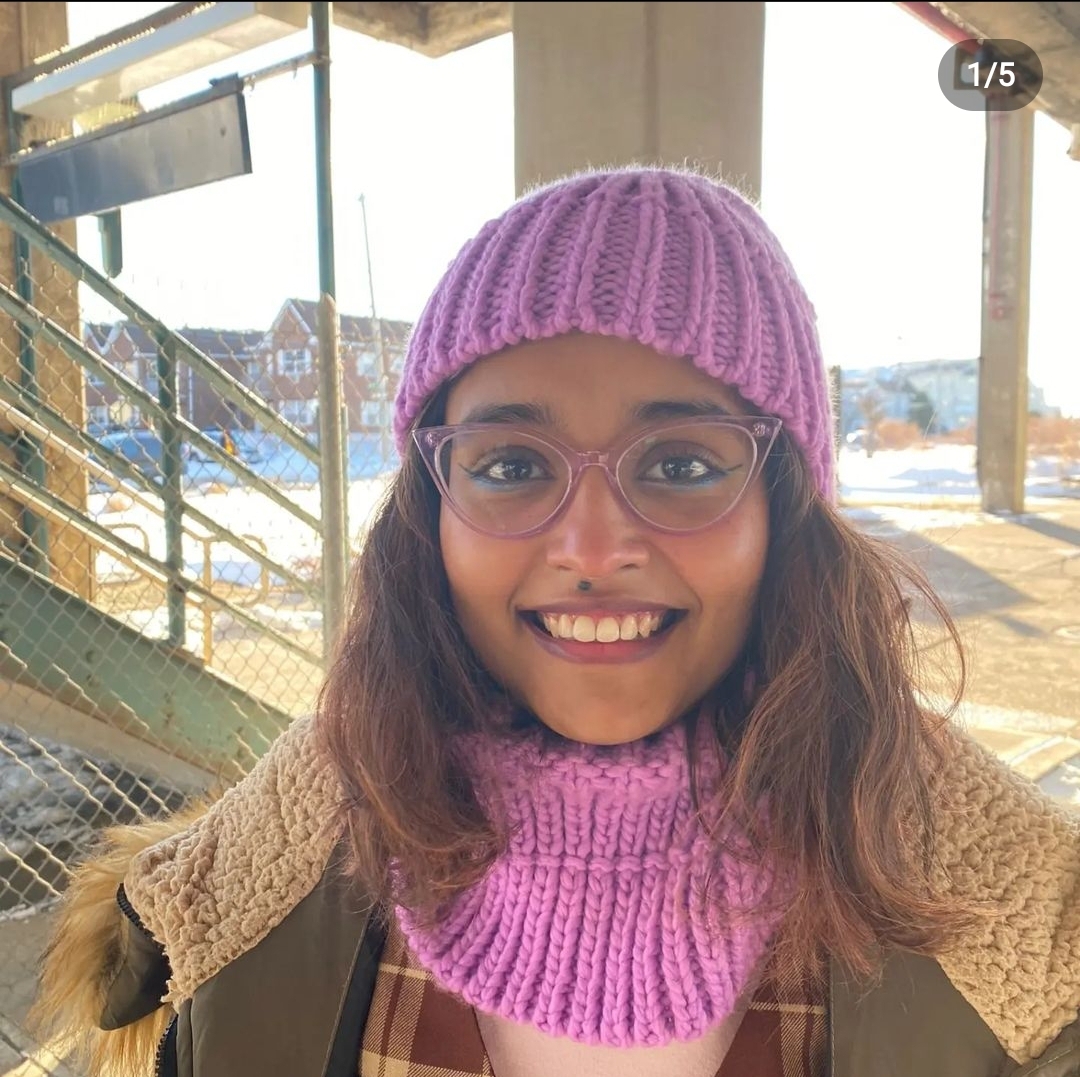 Malina is a journalism major and theatre minor at CUNY Baruch College. In addition to writing for The RICC, she's a contributor for Baruch's award-winning Dollars & Sense Magazine and writes for the arts section of Baruch's student-run newspaper, The Ticker. She is also the managing editor and business manager at Encounters Magazine.