City College English professor Dr. Janée Moses recently developed a unique course —"Hearing Harlem: Expanding the Black Narrative Archive in Harlem through Oral History" – to teach students about Black literature from the local community.
The class was created in collaboration with the Schomburg Center for Research in Black Culture, a research library of the New York Public Library. The course merges Black studies with oral history, with the goal of expanding the Schomburg's archive of Black stories in Harlem.
Dr. Moses' journey to CCNY began after her graduation from the University of Pennsylvania with a bachelor's degree in history, followed by a Ph.D. and a postdoctoral fellowship at the University of Virginia's Carter G. Woodson Institute for African American and African Studies.
"History is oftentimes flattened into single, easy, digestible stories," Dr. Moses said. "But when you get the story from the source, from the person who was there from the historical actor, they're oftentimes telling us a much more complicated and full story."
At the beginning of the course, students get familiarized with the works of oral historians including Amy Starecheski, Alessandro Portelli, Zora Neale Hurston, and John Langston Gwaltney. This is followed by actively going out into Harlem and interviewing strangers on the street. The students then develop a full-length oral history project profiling an individual in Harlem.
Moses' aim for the course was to contribute narratives to the Schomburg's archives that center on topics that are less popular.
"I wanted to fill in gaps in the already existing archives," she said. "There's so much available and accessible at the Schomburg, and I knew that there was still more to be added."
Miguel Johnson, a double major in political science and creative writing took the course in the summer of 2022. His project focused on Keona "Lanvin" Lewis, a figure in Harlem's "Ballroom" scene — a community of Black and Latinx queer people who compete for trophies in various categories based on physical attributes and talents. Johnson used some research from the Schomburg's archive in his project but said he was surprised by the lack of material on Black queer history at the Schomburg.
"I think it's our role as students as journalists, as oral historians to just, like, fill those gaps and to continue telling these stories," Johnson said.
Airiana Rendon, an English major who took the course in the fall of 2022, was so inspired by her time in the class that she decided to develop her own independent oral history project after the class ended. Rendon said she is planning to use this project to get into the oral history master's program at Columbia University.
"I really think it's important to preserve, not just history in general, but individual history," Rendon said. "It's more interesting and you learn a lot more."
For her project in the "Hearing Harlem" course, Rendon profiled Nicky Sunshine, the founder of Comedy in Harlem, a Black woman-owned comedy club in Harlem.
"The narrator has to tell the story that they want to tell," Rendon said. " And in allowing them the opportunity to do so, we oftentimes are led to the unexpected, and it's in those unexpected stories, that the world is sort of opened up and you have access to a different view, a new view, and even sometimes a contradictory view."
Dr. Moses is currently in discussion with Schomburg Center Director Joy Bivins about presenting the class's work at the centennial celebration for the center.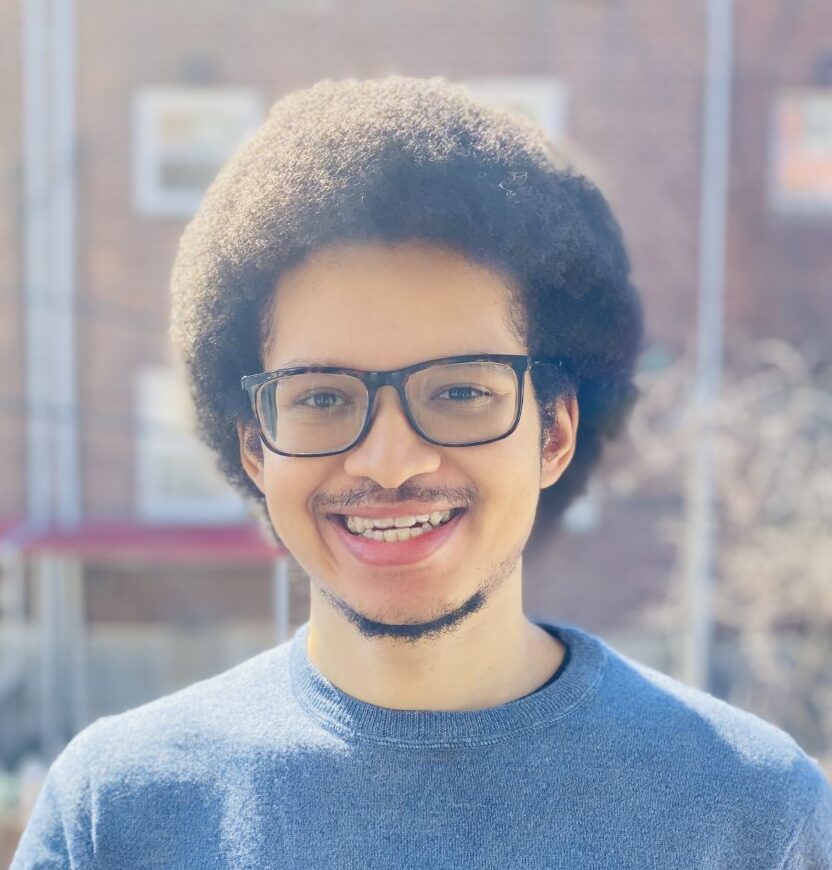 Christopher Edwards is a Junior at Baruch College, majoring in Journalism and Communication Studies. He is also a reporter for the local Brooklyn news site BK Reader.