Dr. Perkins joined the Division of Science in 2019 after fifteen years at the American Museum of Natural History. While there, she was a professor at the Richard Gilder Graduate School, former curator for the Division of Invertebrate Zoology, as well as co-curator of the exhibit "The Secret World Inside You." Dr. Perkins now serves as Dean of the Division of Science.
Her Transition from a Museum To CCNY
I moved to City College in January 2020, very happy to return to a traditional higher education institution. Although I'm a biologist and that's my first love, I like understanding and experiencing the greater breadth of science and research at City College. I'm constantly impressed with the caliber of research endeavors that our faculty are doing and knowing that do that with the backdrop of a higher teaching load than many research-heavy institutions.
Aiming for More Inter-Disciplinary Interaction
Part of my position as dean is playing matchmaker, to think of what people are doing and find ways that novel collaborations might happen. STEM fields are moving towards being multi-disciplinary.
With both Alex Couzis, Dean of Grove School of Engineering, and Andrew Rich, Dean of Colin Powell, we have conversations about how we can bring things together. The Sustainability Master's program is an example of something we can build on, which also includes the School of Architecture. We'll see more of that with the School of Medicine, particularly with research. I'm glad for the open-mindedness of my colleagues and the willingness to try things.
One of my priorities is to try to cultivate a mantra of we get a sum greater than our parts. It's not just individual faculty and their research programs but expanding their networks. They may not know what other folks in other parts of the university are working on.
Training Future Researchers
We have master students, undergrads that participate in research experiences, PhDs, post-docs and we need to do better at putting them together for more cross-fostering.
For many of our students, they've had some experience as undergraduates doing research but lack confidence or want more experience. The Master's program is the perfect way to solidify that research is what they want to do. Our 4+1 takes a traditional, 4-year bachelor's degree, adds a layer of more intensive research, allowing them to be able to come out with a master's degree.
Planning the Week of Science
The very first Day of Science was in 2019, the year before I came to City College. It was an initiative to pull in some of our donors, alumni, and friends of the division, bring them to into our labs, give them demonstrations, show them our research and facilities. In 2020, when I started using my experience from being at the museum and doing a lot of events like that, we wanted to up our game in terms of the structure and product. Of course, in 2020, that didn't happen. It was scheduled for April.
As we moved to 2021, I came up with the idea of having one thing every day for the span of a week and turn it into the Week of Science. I tried to create different events that appealed to different populations of our supporters. We were finally able to have a much more powerful way to connect with our donors. I hope to continue to show off our research and scholarship in meaningful and fun ways.
We need to do a better job of outreach and connecting. In this backdrop of discretization of science, lowering its prestige, we need to communicate it back to all the stakeholders in the community and beyond. We have an obligation to share what we've learned.
Entrepreneurship at the School
The transition of taking basic research to something that is more applied, innovation entrepreneurship, hasn't been as strong a part of the culture within science compared to engineering. We've had some conversations with Andrew Wooten, Senior Director of Innovation Management and Business Development, who's been brought in to help facilitate.
I've seen models where institutions invite small companies to come in, set up shop within the same buildings that house academic research labs as a way of cross-pollinating research ideas. I can see that as a possibility at either the Center for Discovery and Innovation or Marshak Building.
Taking Advantage of New York
New York is a research hub. We have Columbia in our neighborhood. The biologists have great collaborations with Memorial Sloan Kettering Cancer Center. Our Earth and Atmospheric Science department has a great connection with Columbia Lamont-Doherty Earth Observatory. Physics has launched a new partnership with the Simons Foundations, just downtown. Individual faculty members collaborate with folks at NYU and Cornell Medicine.
A great boom with Zoom is we aren't just connecting with colleagues around the world, but now, it has helped facilitate bonds within the city. We can go to a seminar at NYU easily, just log in and watch. There's room to grow with our New York Community.
No matter the size of the department or even the school, the community across New York is vast. We keep that connection going.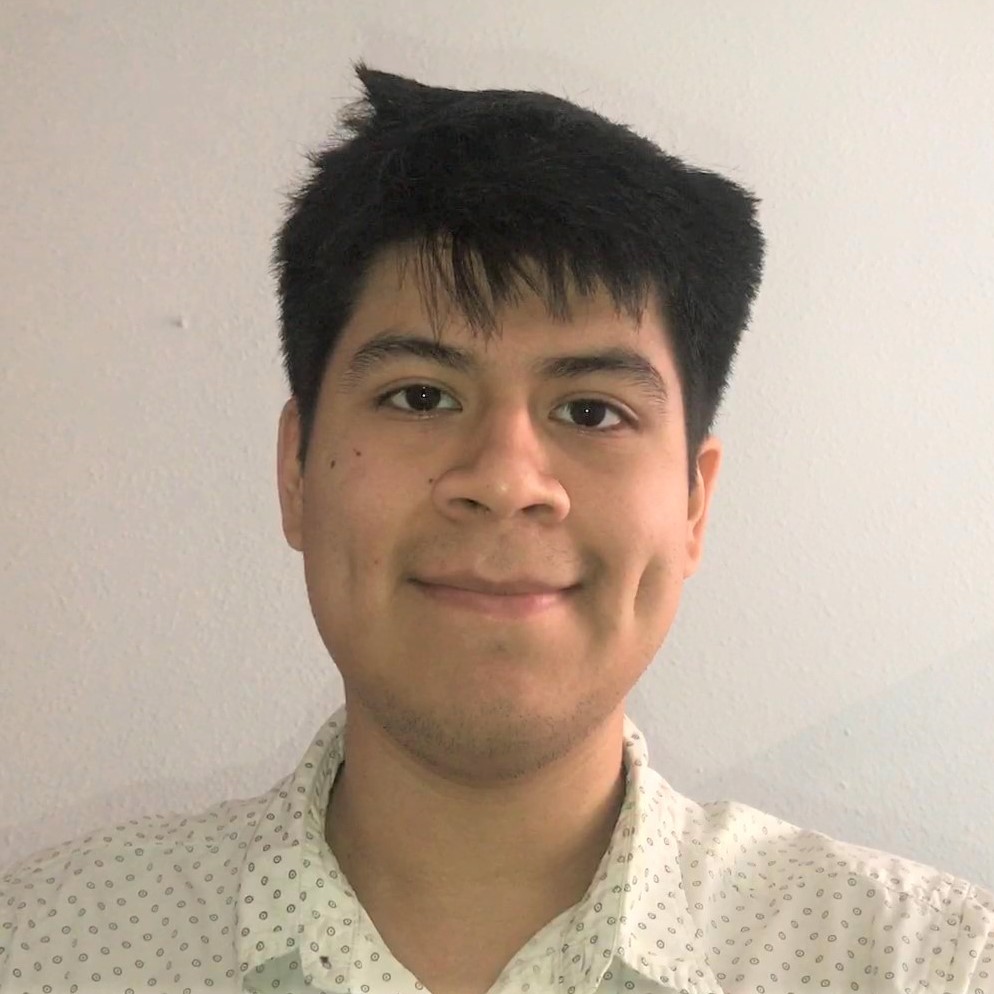 Edgar Llivisupa is a journalist based in New York who joined the RICC in May 2021. Currently a Journalism and Spanish major at Baruch College he has covered business, science, culture and transit, in addition to living in Spain for two years to improve his Spanish proficiency.