Haoran Zhao, Doctoral Program Chemistry
Adviser: Dr. Mark R. Biscoe
Date of Thesis Defense: August 2020
Haoran Zhao received his bachelor's degree in Pharmaceutical Engineering from the Nanjing University of Science and Technology, China in 2010 with a National Scholarship. He began his graduate studies at St. John's University in 2010 in Chemistry, where he was the recipient of two awards, the Certificate of Excellence and Outstanding Research Performance. He began his doctoral studies at the Graduate Center as a University Fellow in 2014 under the guidance of Professor Mark. R Biscoe from City College—New York.
His research the past decade was done in organic labs, with his work at St. John's focused on the hybridization of Phenstatin with various beta-lactam as new vascular disrupting agent, that would enhance therapeutic efficiency and reduce drug resistance. His doctoral work at CUNY focused on organometallic chemistry, with his and Dr. Biscoe's lab employing configurationally stable, enantioenriched organometallic nucleophiles as a source of stereogenic carbon centers that can be transferred via stereospecific cross-coupling reactions. His first project illustrates a reliable regioselective method to introduce simple cyclic ethers towards the diversification of small molecules. His second project reveals a general approach to stereospecific palladium-catalyzed cross-coupling reactions of enantioenriched nitrogen-containing heterocycles.
After attaining his Ph.D. in chemistry, he transitioned to working in a position within the drug discovery process in pursuit of working within real-life chemistry. He is currently employed at Advenchen Laboratories as an Associate Scientist, working on the synthesis of potential KRAS G12C inhibitors which is useful to treating pancreatic, colorectal, and lung cancers, amongst other disorders.
Thesis Title and Impact
Asymmetric α-Stannylation of Heterocycles and Their Subsequent Use in Cross-Coupling Reactions
The impact of his work should appeal to synthetic chemists as he found that cyclohexyl spectator ligands on tin selectively slows the transmetallation of undesired units compared to those from the n-butyl group from nBu3SnR reagents. In addition, his work could streamline the synthetic approach of late-stage functionalization, cutting down on the time and labor needed to achieve enantiomer, when each of a pair of molecules are mirror images of each other.
Findings/Outcomes
Coupling simple cyclic ether to various aryl electrophiles.
Employ cyclohexyl group as new spectator ligands on tin.
Stereo coupling nitrogen-containing heterocycles.
Reagent-control stereochemistry.
Preparation of new CDK8 inhibitor derivatives.
Publications
Four journal publications.
Ma, Xinghua; Zhao, Haoran; Binaveya, Meruyert; Ralph, Glenn; Diane, Mohamed; Zhao, Shibin; Wang, Chao-Yuan; Biscoe, Mark R.* A General Approach to Stereospecific Cross-Coupling Reactions of Nitrogen-Containing Stereocenters. Chem. 2020, 6, 781-791.
Brown, David P.;* Zhao, Haoran; Khondoker, Julkernine M.; Bhavsar, Jatin R.; Sigamoney, Cecil C. Synthesis of Novel β-Lactam Hybrids of Phenstatin and Other Substituted Aromatics as New Bioactives, HeteroCycles. 2014, 89 (10), 2380-2391.
Haoran Zhao, Mark R. Biscoe.* "Asymmetric α-Stannylation of Heterocycles and Their Subsequent Use in Cross-Coupling Reactions." Seminar Day, The Graduate Center of The City University of New York, May 2020.
Haoran Zhao, David P. Brown.* "Synthesis of Phenstatin-β-Lactam Hybrids As New Vascular Disrupting Agents." Research Month, St. John's University, April 2013.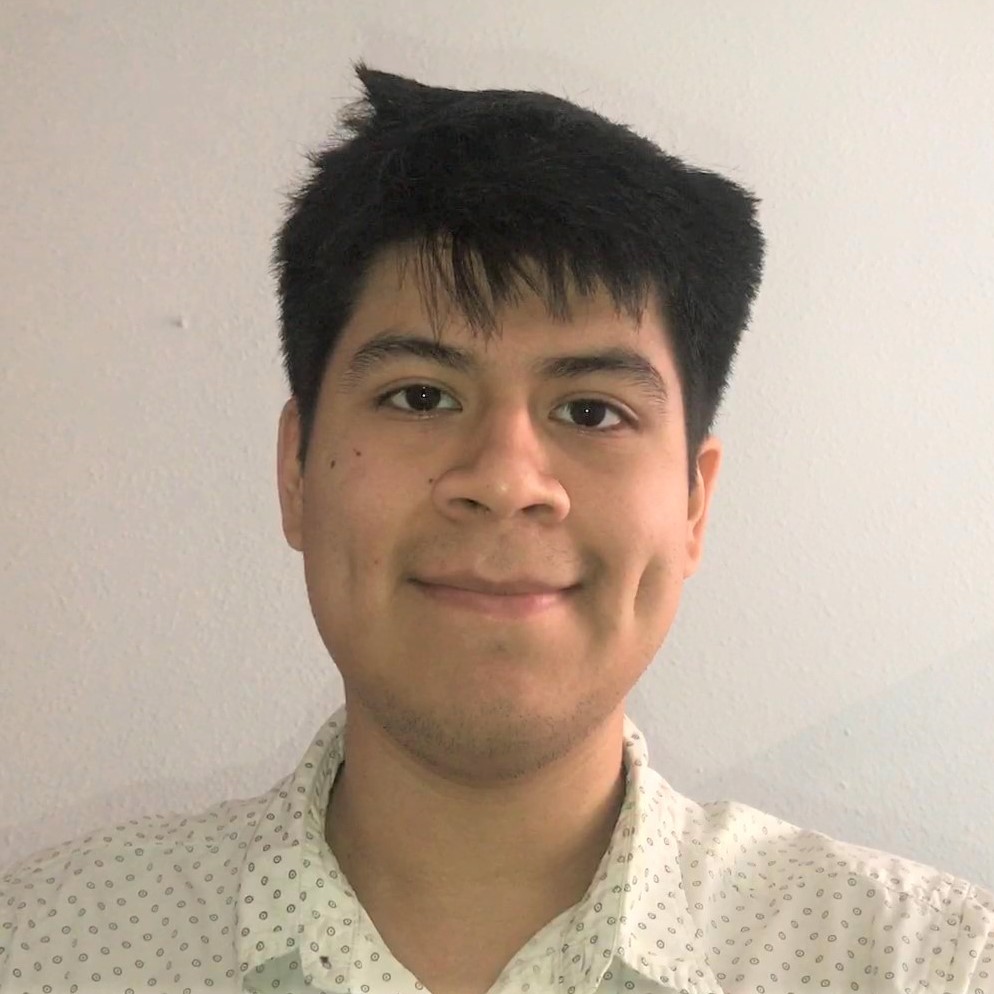 Edgar Llivisupa is a journalist based in New York who joined the RICC in May 2021. Currently a Journalism and Spanish major at Baruch College he has covered business, science, culture and transit, in addition to living in Spain for two years to improve his Spanish proficiency.