Dr. Naresh Devineni, Associate Professor at the CCNY Department of Civil Engineering, conducts research on climate extremes and how they impact infrastructure systems.
Dr. Devineni's research is backed by the U.S. Department of Energy's Early Career Research Program. In 2017, Dr. Devineni won a 5-year grant from the department's program to investigate extreme events and their relationship to climate change and climate variability. His ongoing research is centered around examining current and future hydroclimatic extremes to prepare existing civil engineering systems for gradual changes in the climate.
When we look at climate change, the tendency is to particularly look at what may happen in 100 years, but it's also important to look at how we plan for these changes in the next five to ten years, and then keep adapting our plans as we go.
Dr. Devineni uses climate models that forecast future changes in the climate and water levels over the next several decades to project what effect these changes may have on the construction of dams and water flow today. From the numerous outcomes projected by the climate simulations, Dr. Devineni scales it down to focus on the water systems of New York City, where he partners with water managers to better prepare the five boroughs for future extreme weather events and changes to its climate.
Another major component of Devineni's approach involves the incorporation of paleoclimate data to create a clearer picture of climate trends in New York City centuries ago, and in turn determine if it can aid civil engineers and planners now.
Reliable data on climate trends typically date back to the middle of the twentieth century. But environmental indicators, such as tree ring indices collected from old trees in upstate New York, can provide some clues to past climate.
Dr. Devineni has examined tree rings in the Catskills area to generate a better understanding of the history of New York City's climate trends to supplement the future forecasts of weather extremes in the five boroughs. Thicker tree rings indicate a significant amount of rainfall, while thin rings signify a dry season, according to Dr. Devineni.
With the trees, we now have data that goes back 200 or 300 years. Then we can see when such large climate signals have happened and if they happened in the past, both in terms of big cyclical variabilities and changes, there's a chance they will happen in the future also.
While the concept of piecing together past weather patterns through paleoclimate clues isn't new, Dr. Devineni got the idea to apply this strategy to the analysis of climate extremes and water systems from his work with paleoclimatologists and statisticians during his post-doctoral studies at Columbia University.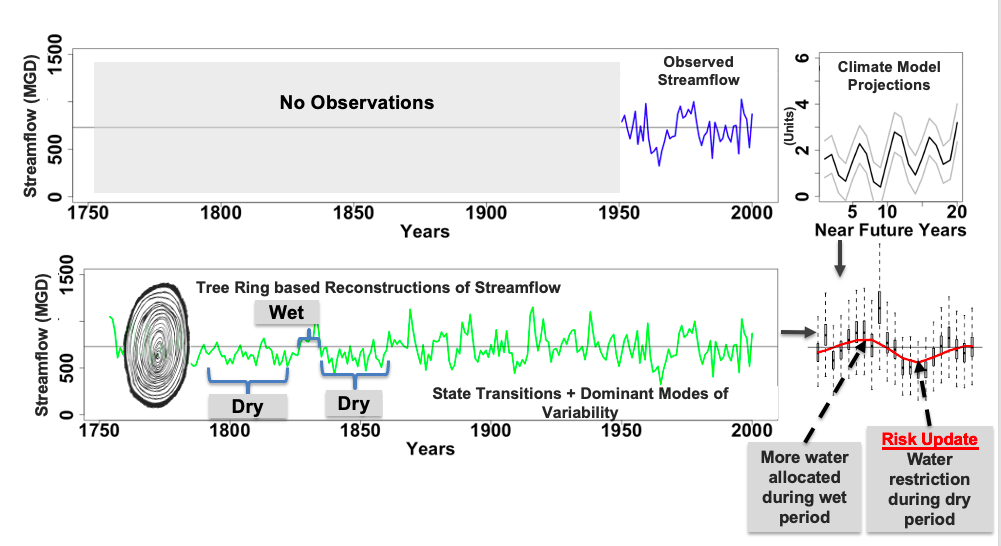 Dr. Devineni has also used paleoclimate records on other related projects in the past, such as his partnership with the U.S. Bureau of Reclamation to examine dams and droughts in the West and his systems approach to determining how national policy in India could be reshaped to address widespread water depletion in the country.
By applying this approach to New York City's hydroclimatic patterns, Dr. Devineni hopes to help the city's planners adopt water systems to accommodate wet and dry seasons.
Now we have all the three time spans: the paleo past, the observational records that we have from recent times, and the future, what the climate models say. My work has been trying to combine all this information and give a much better way of making decisions for planning.
In the long run, Devineni strongly believes that it is vital for New York to be proactive in its preparation for extreme weather and climate events. Better preparation can range from proactively forecasting potentially damaging storms to addressing floods in the City and using 311 street flood complaints data on catch basin clogs to better understand potential flood zones before the event.
If you have a storm coming up, you can go and look at where you have these catch basin complaints and clear up some of them so that you keep the sewer system ready.  I think that conversation with City planners needs to happen.  There is a massive database and we've been mining all of that and looking at what we can learn from it.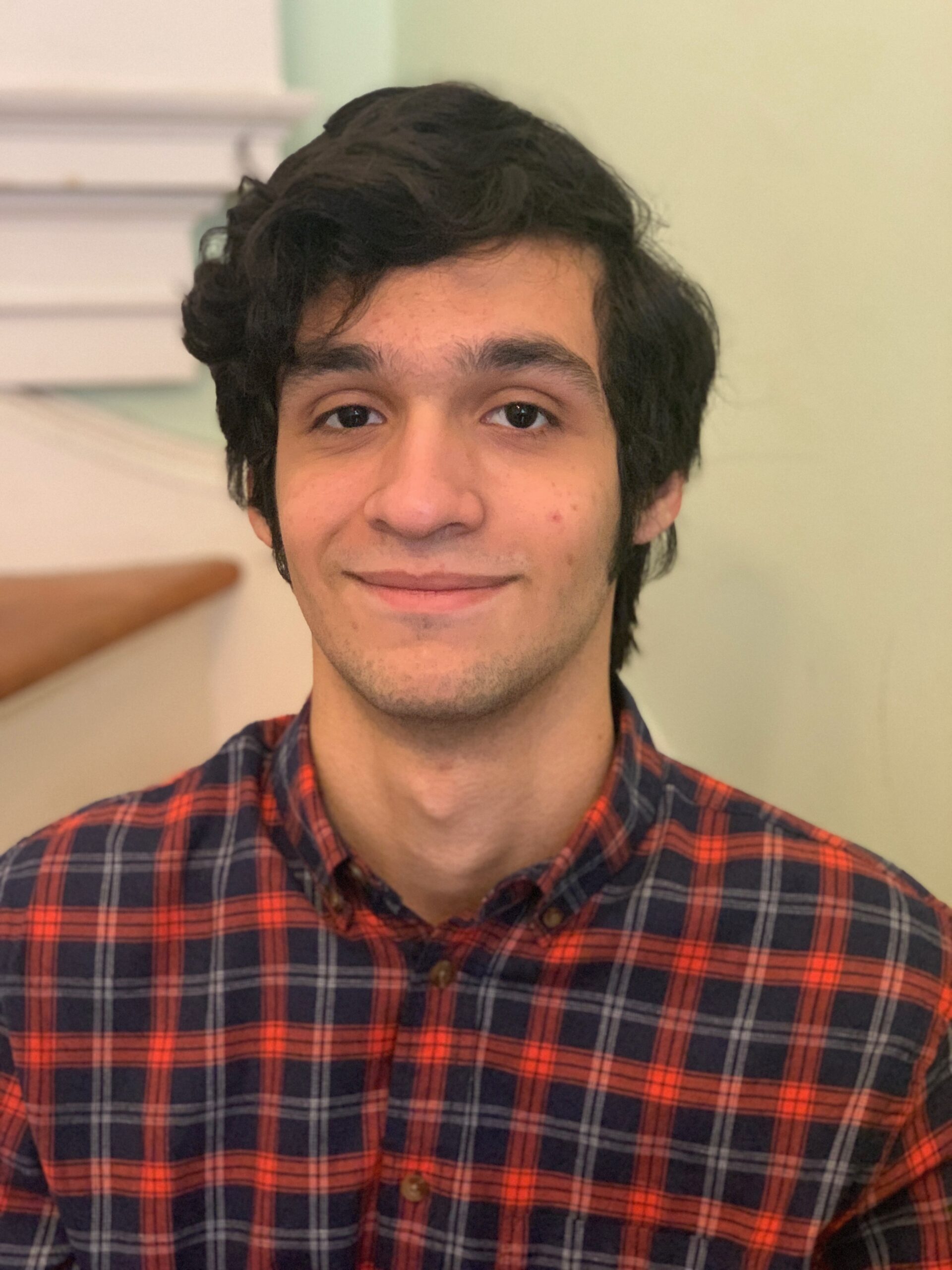 Gabriel is a student at the Weissman School of Arts and Sciences at Baruch College, double majoring in journalism and political science. He is also the editor of the Science & Technology section of Baruch College's independent, student-run newspaper, The Ticker.