CUNY Executive Vice Chancellor and University Provost Wendy Hensel visited City College on Nov. 17 as part of a "listening tour," during which she will visit all 25 campuses throughout the 2022-2023 school year.
Her visit took her to CCNY's administration, undergraduate and graduate student government executive boards, faculty leadership, and two labs professor Rob Messinger of chemical engineering and distinguished professor Mitch Schaffler of biomedical engineering at the Grove School of Engineering,
"CUNY is a social- and economic-mobility powerhouse with potential unlike that of any other university," Hensel said in a statement. "I can't tell you how excited I am to set foot on each CUNY campus, converse with esteemed campus leaders, engage with the community through town halls and experience first-hand all the diversity, talent and uniqueness that makes up this singular institution of higher education."
The idea behind her listening tour is that it will allow students, staff, faculty, and administration to meet with her in person to ask questions about what CUNY Central is doing and share what they feel the university should prioritize.
The tour is also intended to give Hensel a more personal and concrete understanding of each CUNY campus. The listening tour will give each campus the opportunity to "highlight their accomplishments and diversity" and for "students, faculty, and staff to engage with the executive vice chancellor" directly.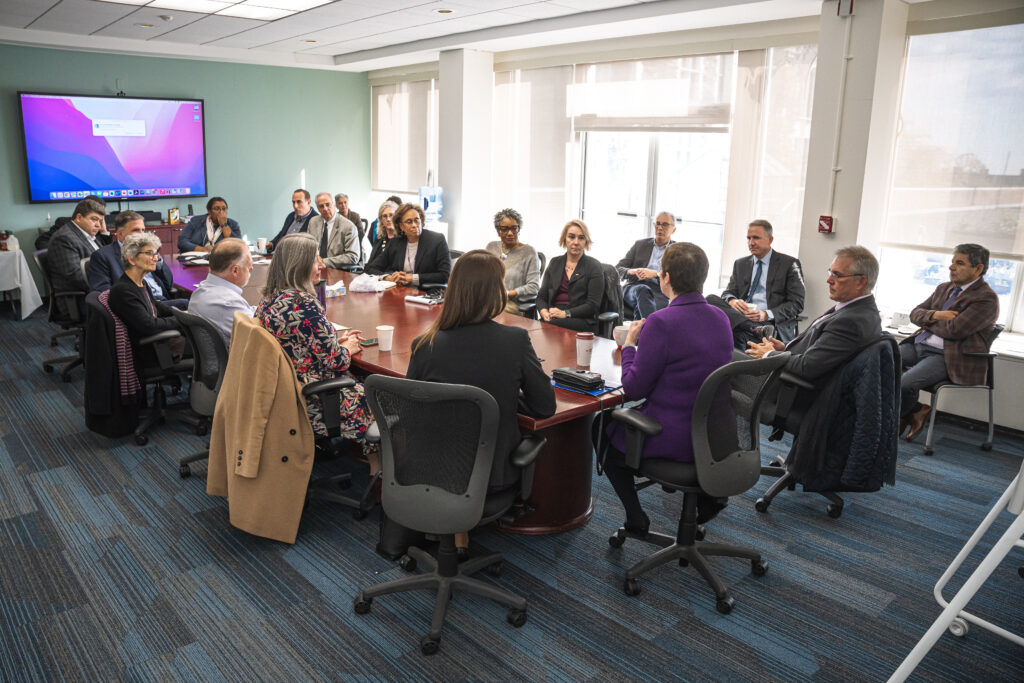 A meeting with CCNY President Vincent Boudreau and Provost and Senior Vice President for Academic Affairs Tony Liss started her day at the college. Hensel then met with the administration's cabinet, followed by another meeting with the faculty leadership.
A one-hour town hall meeting open to the City College campus was followed by a lunch with the Undergraduate Student Government and Graduate Student Council.
USG had an agenda of four discussion points for its meeting with Hensel. The list was comprised of accessibility in the classroom and Americans with Disabilities Act compliance on CUNY campuses, LGBTQ+ safe spaces in the classroom, inquiry on the process of CUNY hiring and additional lines for CCNY, and CUNY's priorities regarding strengthening low-income academic opportunities and accessible resources, according to the meeting's briefing book.
Last on the itinerary for Hensel was a campus tour, during which she visited Messinger's and Schaffler's labs.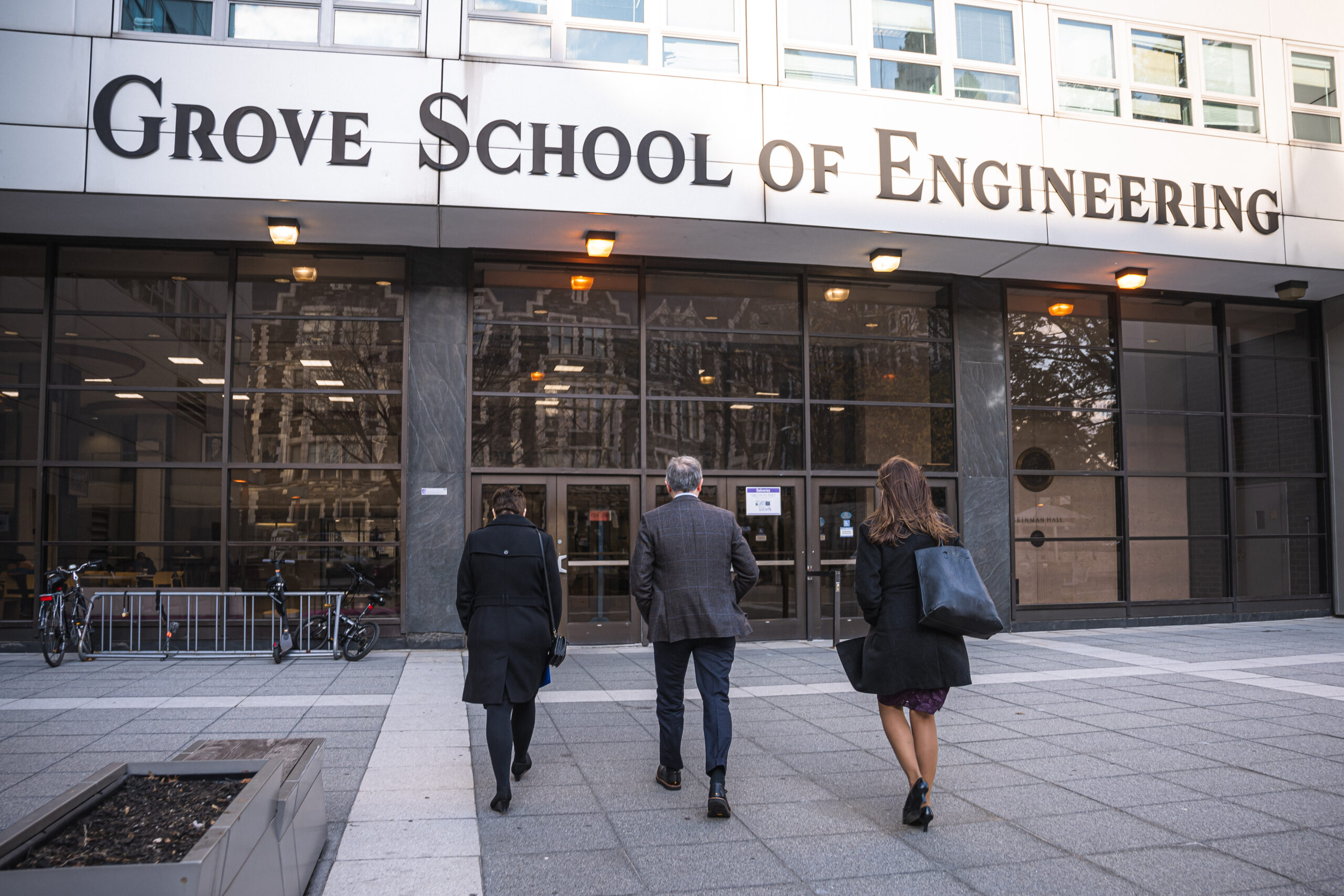 Associate Provost for Research Rosemarie Wesson told The RICC that Hensel said during her visit it that would be commendable if City College could become one of the handfuls of minority-serving higher education institutions that are rated R1 by the Carnegie Classification of Institutions of Higher Education. City College is currently an R2 institution, which means a high research institution.
Hensel's trip to CCNY was the eighth stop on her tour. Before making her way to City College, Hensel visited Kingsborough Community College in Brooklyn, the Macaulay Honors College, the College of Staten Island, York College, LaGuardia Community College and Queens College in Queens, Guttman Community College in Manhattan, LaGuardia Community College in Queens and Baruch College in Manhattan. She then visited John Jay College in Manhattan and Queens College.
The listening tour dates and locations for the spring 2023 semester have not yet been released.
Editor's Note: Dr. Rosemarie Wesson, who was mentioned in the above article, is the lead faculty editor of The Magazine of Research and Innovation at City College and the direct supervisor of the author of this article.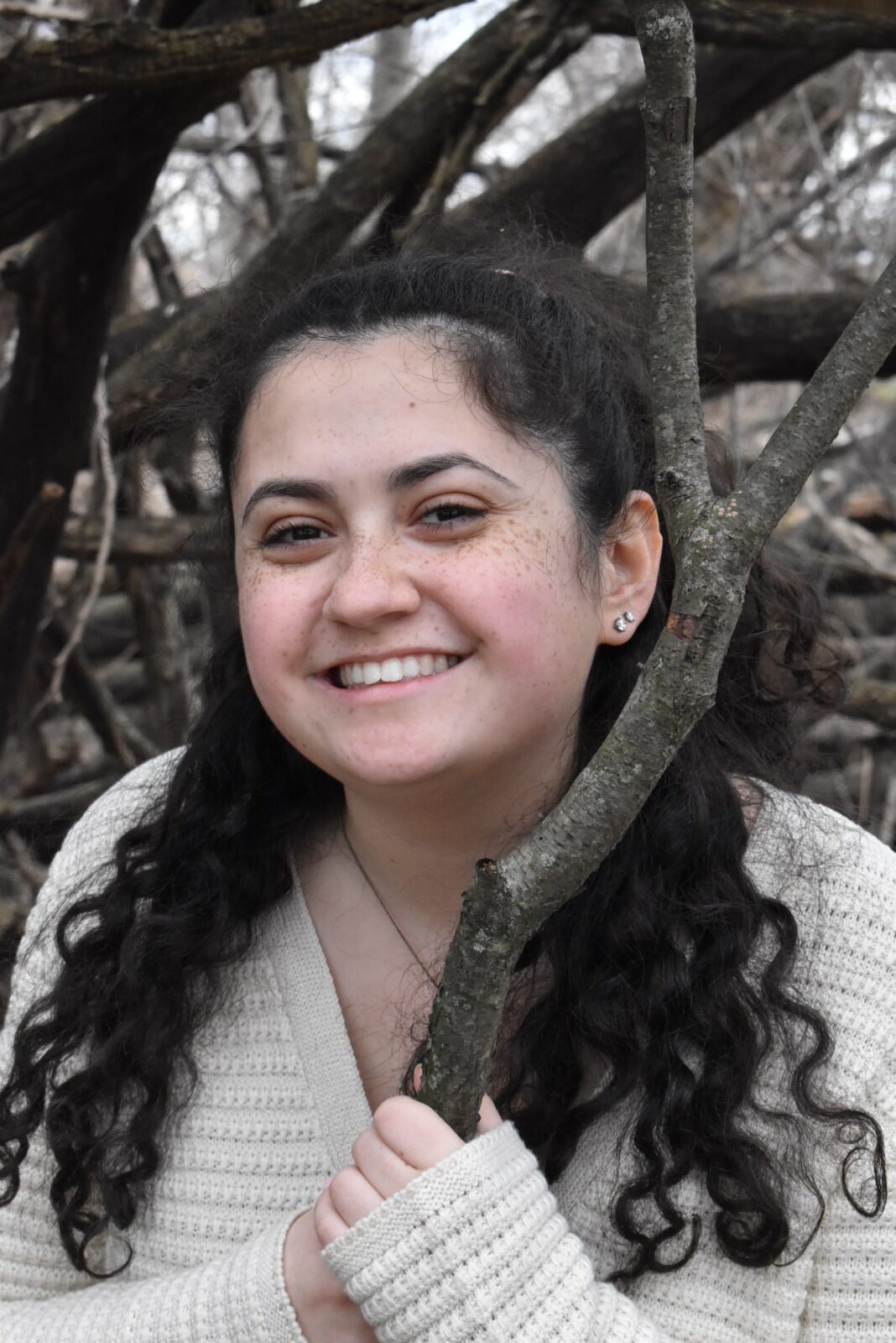 Amanda is a student at the CUNY Graduate School of Journalism, where she's studying health & science reporting and broadcast journalism. She graduated from Baruch College in May 2022, where she double majored in journalism & creative writing and political science and double minored in environmental sustainability and communication studies. She has been published in City & State, BORO Magazine, Bklyner, The Canarsie Courier, the New York City News Service, PoliticsNY, Gotham Gazette, Bushwick Daily, DCReport, News-O-Matic, The Queens Daily Eagle, Tower Times, The Ticker, and Dollars & Sense Magazine.