For nearly 20 years, award-winning community organizer Cristina Jiménez Moreta has fought for the rights of immigrant communities across the country. Now, she is inspiring the next generation of leaders at City College. 
Jiménez Morta joined CCNY last spring as a distinguished lecturer with the Colin Powell School for Civic and Global Leadership.
"The reason why I am interested is because in this phase of my leadership journey, I am very clear that one of the roles that I want to play is to continue to empower and support the leadership of young people or new people who enter into social justice movements," Jiménez Moreta said in an interview.
As a CUNY alumna herself, Jiménez Moreta said she has grown as an organizer and leader in her journey as a student and remembers the support she received from her professors. 
"I really thought that this will be a way not only to give back to the CUNY community — they gave me so much — but also because I truly believe that it is working class people of color who are the best position to lead and to create the change that we need in this country for a truly inclusive, multiracial democracy where everyone belongs and can thrive," Jiménez Moreta said. 
In her time teaching at CCNY, Moreta said she feels she's been able to support students in finding their voice and to teach them tools to be vehicles of changes in the movements that matter to them. 
Jiménez Moreta is currently teaching two classes this semester. In "Power of the Immigrant Youth Movement" with the Anthropology and Interdisciplinary Department, students explore social justice movements and analyze the immigrant youth movement. The second class is with the Master in Public Administration program at the Colin Powell School called "Strategic Management of Public Organizations," where students learn about the management of public organizations.
Along with teaching, Jiménez Moreta is working on a book that will be published in early 2025, focusing on her social activism journey. She hopes to engage her audience about the power of community and building relationships to create change and improve conditions in communities impacted by injustice. The book is an invitation to start a conversation on how a country that values inclusion and pluralism can be created. 
Jiménez Moreta learned about the distinguished lecturer position after she joined Leadership for Democracy and Social Justice, or LDSJ, an institution led by social justice leaders with investments in grassroots organizing. The organization, led by the Colin Powell School and the CUNY School of Labor and Urban Studies, conducts fellowship programs to train and support community leaders who are at the forefront of the social justice movement. 
Joining LDSJ allowed Jiménez Moreta to support social justice movements in the United States after ending her time at United We Dream, or UWD, a national organization she co-founded that connects immigrant youths who fight for racial, gender and economic justice. 
Jiménez Moreta was inspired to start UWD when she was a student at Queens College in the early 2000s. In her undergraduate experience, she met undocumented students like herself at CUNY and eventually across the country. She came together with her peers to fight against criminalization, deportation and family separation in immigrant communities.  
"I founded the organization rooted in our undocumented experience," Jiménez Moreta explained. Her activism and leadership journey have been defined by her lived experience. 
Jiménez Moreta grew up as an undocumented immigrant from Ecuador in Jackson Heights, Queens during the post-9/11 era. She said she remembers feeling impacted by the contradiction of the American dream. Many immigrants and refugees sought safety and opportunity in the United States but the reality for her and her neighbors was different. The targeting of immigrant communities was greatly intensified after 9/11. She never saw some of her neighbors again after the U.S. Immigration and Customs Enforcement would go searching for undocumented people in the area. 
"It put me really in a situation where the increased racial profiling by police, the increased fear of detention or deportation was a real part of my life," she said. 
UWD is now the largest immigrant youth-led organization in the United States. Jiménez Moreta said that the organization's network was able to grow due to building genuine authentic relationships, the trust built within their organization and building interdependent communities across the country.
She said she believes that being grounded in vision, having clear values and having a strategy for how you're going to get there are all necessary for running a successful organization. Jiménez Moreta also reflected on how it's important to know who you are and to have a level of awareness show up in your leadership. It's about leading a place not only from humanity but also humility. 
"It's about knowing that you don't know everything that you are going to be learning in the community, with your staff and with the members of the organization," Jiménez Moreta said. "It's about being really aware of the culture that you want to set in the organization, as well as practices to continue to nurture."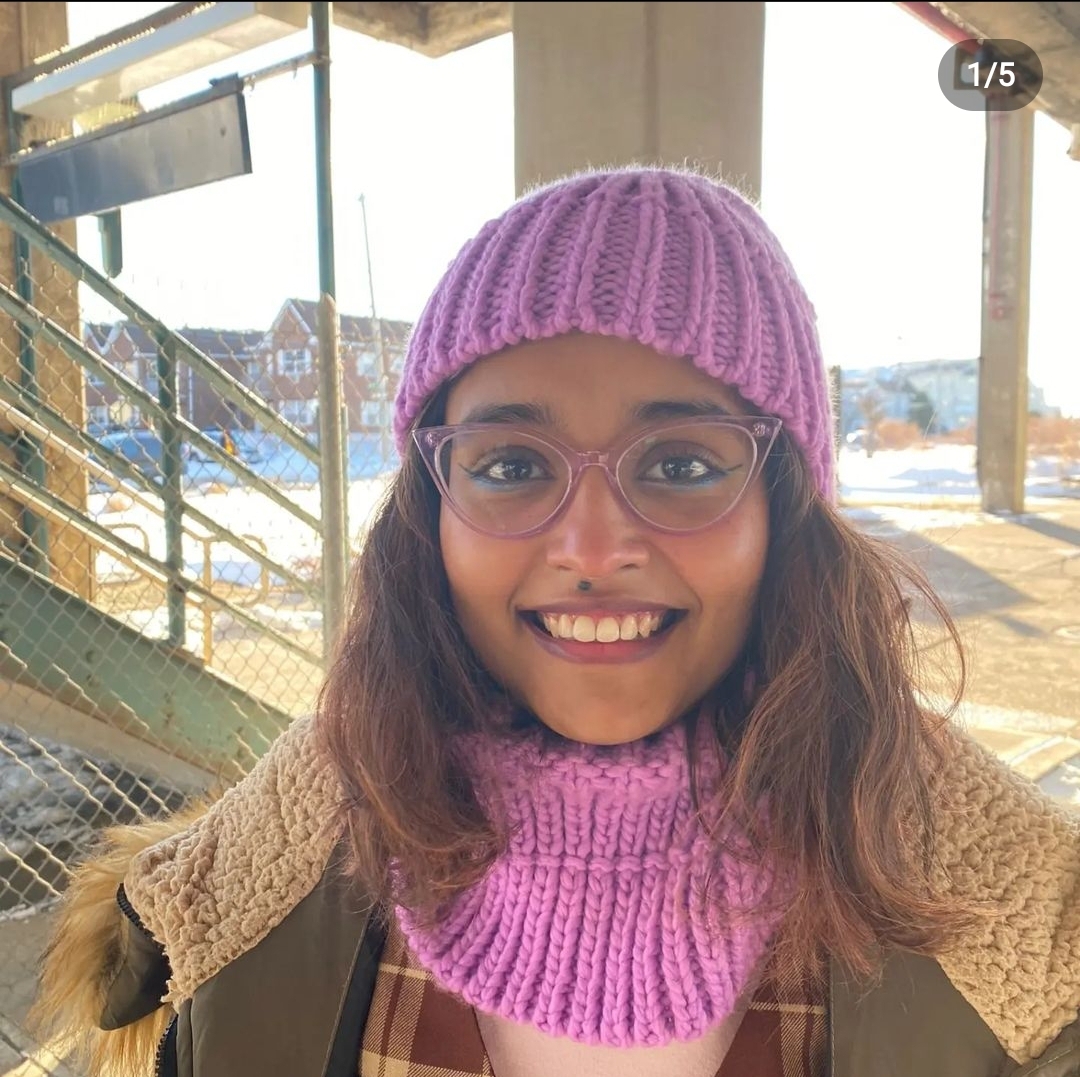 Malina is a journalism major and theatre minor at CUNY Baruch College. In addition to writing for The RICC, she's a contributor for Baruch's award-winning Dollars & Sense Magazine and writes for the arts section of Baruch's student-run newspaper, The Ticker. She is also the managing editor and business manager at Encounters Magazine.