At the Bernard and Anne Spitzer School of Architecture, interdisciplinary research is underway with Dr. Zihao Zhang, assistant professor of architecture, that address a rapidly evolving urban landscape, including urban food supplies that can tackle food shortages. 
Trained in landscape architecture, Dr. Zhang obtained his Ph.D. in the Constructed Environment at the University of Virginia. It is a multi-disciplined field that studies the relationship between different actors and how it affects and produces environments, such as urban ecologies. One example is the Cultivating Urban Wild for Urban Food research project, an urban ecology and agricultural lab funded by the CUNY Interdisciplinary Research Grant that aims to rethink urban ecology and agriculture.  
Led by Dr. Zhang, Christian Volkmann, associate professor at Spitzer, Dr. Susan L. Epstein, Hunter College computer science professor, and Dr. Zhigang Zu, City College computer science professor, the robot-assisted garden is currently in the design phase and will investigate how to increase biodiversity and ecological adaptability through intelligent machines rather than prioritize yield.  
Part of the project's motivation, explains Dr. Zhang, was the COVID-19 pandemic lockdowns and the subsequent supply chain breakdown, which led to a shocking juxtaposition of empty shelves in grocery stores on the one hand and vegetables rotting in the field on the other. He also hopes that polyculture gardens can increase NYC's adaptability to the changing climate. The project will take place on the rooftop of the Spitzer building alongside the Solar RoofPod, a project started by Volkmann 10 years ago that allowed students to explore sustainable urban dwellings.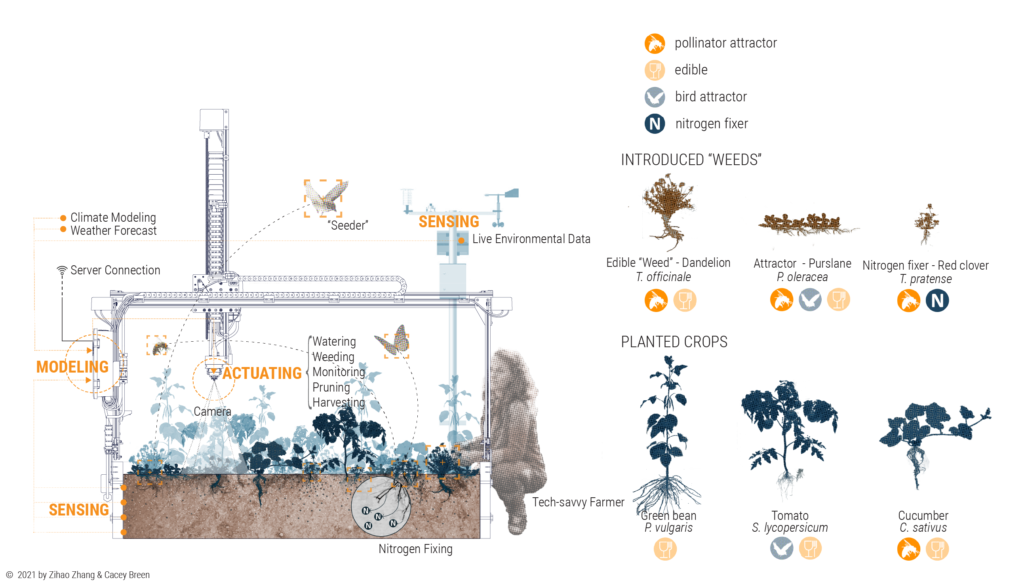 The team will install a FarmBot, a gantry robot capable of watering, weeding, and harvesting via an installed camera, on the rooftop garden AI will be integrated with the robot to provide alternative farming and maintenance strategies. Dr. Zhang believes that through machine learning, the robot can adapt to changing conditions and cultivate, urban weeds, such as wild herbs and species that fix nitrogen or attract pollinators. Another FarmBot will be installed in the Spitzer Building as part of an indoor phenotyping lab to research how a species of plant responds to different factors such as the levels of watering and exposure to light. 
The project also aims to build a tech-savvy workforce that could inspire future generations to study the connection between urban food and ecology.  
A lot of people are going to ask, 'what about the humans or the student group?' and it's part of my research, to look at the entanglements between environment and technology. We need to bypass the narrative of human-machine rivalry. Humans have always co-evolved with tools, machines, and technology. We're not trying to replace humans but rather create a new workforce of tech-savvy farmers. You need a human to interact with the machine.
One of the main challenges will be exposing the garden to uncontrollable environmental factors since Dr. Zhang opted against installing a greenhouse as the garden would disconnect from the urban ecosystem. While collaborators Dr. Ken Goldberg from the University of California, Berkeley, who worked with FarmBot in their project AlphaGarden in the past and developed open-source code, this will be the first research project that will test the machine's resilience to extreme weather conditions on an NYC's rooftop such as a blizzard or heatwave.  
It's kind of risky from the traditional scientific way of thinking because a lot of research is in a lab, a controlled environment, but we're in an open system. Maybe we've set ourselves up for failure, but that's fine because failure is part of scientific research.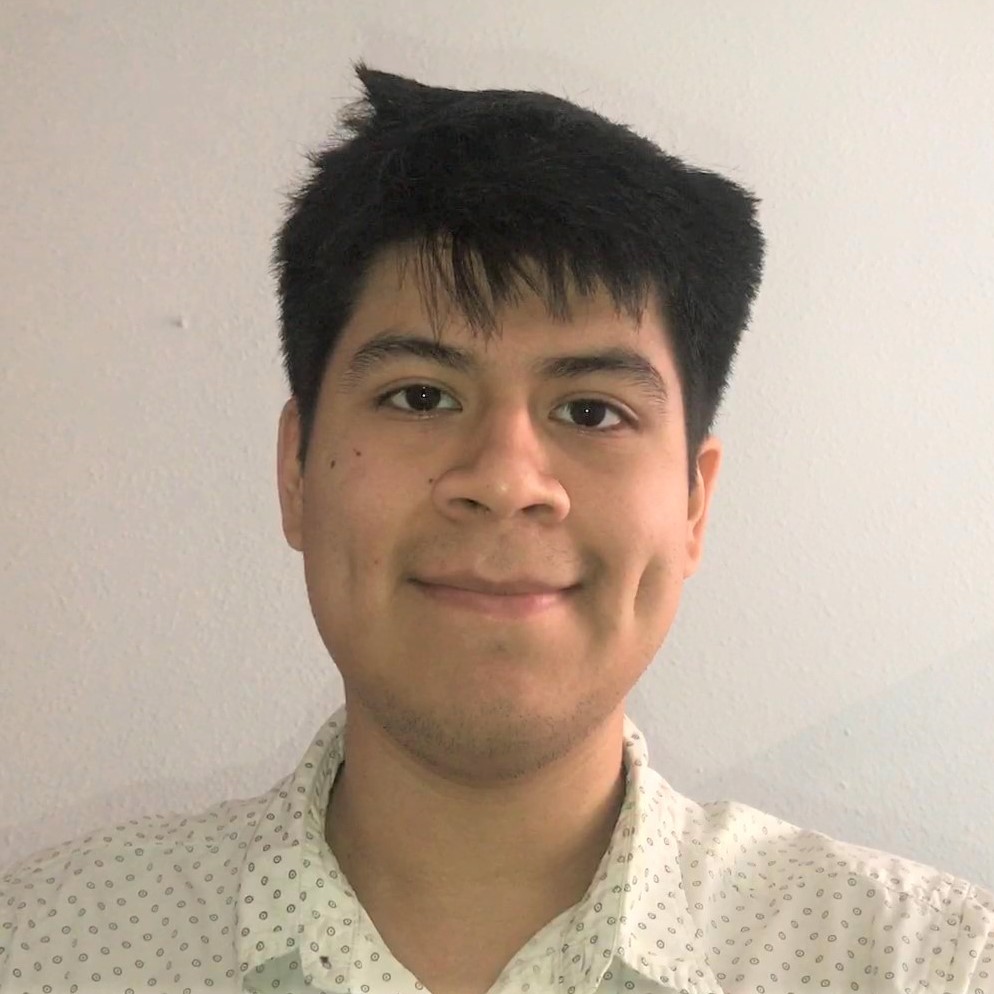 Edgar Llivisupa is a journalist based in New York who joined the RICC in May 2021. Currently a Journalism and Spanish major at Baruch College he has covered business, science, culture and transit, in addition to living in Spain for two years to improve his Spanish proficiency.