As we reemerge from the COVID-19 pandemic into a reborn and reinvigorated city and country, it is impossible not to pause and consider the long-lasting changes to the research enterprise we have gone through in the past year. Our investigators at the CUNY School of Medicine and others in the at-large research community had to adapt to interacting differently with each other and colleagues across the country and the world. Yet, it is clear that even in physical isolation, we found creative ways to continue to share our science in lab meetings, scientific conferences, seminars, thesis defenses, patient focus groups, and patient interviews. The pandemic also showed that when there is a robust financial investment in research, we benefit from real-time results contributing to improvements in human health, such as the fast-track development of the COVID-19 tests and vaccines, among many others.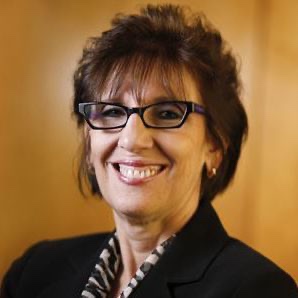 The pandemic also uncovered the disparities between the superb US scientific innovation and technology and healthcare access to those disproportionally affected by health disparities. At the CUNY School of Medicine, we strive to engage in research that focuses on the health of vulnerable populations, including racial and ethnic minorities, persons of low socioeconomic status, and gender minorities. Our basic biomedical science faculty in the Department of Molecular Cellular and Biomedical Sciences (MCBS) study molecular and cellular aspects of health disparities and integrate their findings with epidemiologists, community and population health experts in the Department of Community Health and Social Medicine Department (CHASM). For example, MCBS faculty are working on new and innovative COVID vaccine platforms; on enhancing formulation of mRNA vaccines through nanotechnology; understanding the innate immune response against COVID-19; studying the etiology of Lupus; observing a positive linkage between art and exercise in Parkinson's disease pathology; neuroimaging of patients with traumatic brain injury; developing therapeutic targets for Alzheimer's disease; revealing cardiovascular phenotypes of metabolic disorders and molecular signatures of cancer; assessing the role of free radical generating NSAIDs in cancer, and investigating DNA repair proteins and their significance in cancer. In the CHASM department, our faculty work in establishing connections between public health and the community developing support models for positive mental health intervention in adolescents; pursuing innovative online health education interventions for behavior change in women of color; the interrelations among multi-level determinants of intimate partner, sexual violence and HIV/AIDS; and understanding and intervening on Asian American adolescents with mental and behavioral health problems. Our research also has a global impact, and faculty work around the globe addressing cancer epidemiology into prevention in underserved communities in Africa and the US. Excerpts from research conducted by some of our faculty in the CUNY School of Medicine are highlighted in this issue. Concurrently, to address the social mission of our school, we helped open a vaccination site at City College. In addition, to better serve the Harlem community, we helped distribute PPE and educated residents about vaccines, and assisted in registering them and CCNY employees and students at the CCNY site.
Our faculty are deeply committed to training the next generation of scholars to address the challenges of the 21st century. We have a responsibility to address these problems through training undergraduate, medical, and graduate students in basic, clinical, and translational research. As a result, we produce scholars who make an impact and are leaders ready to meet the challenges of our society. With a solid commitment to expanding the access to individuals from underserved communities, of limited financial resources, and of racial/ethnic backgrounds historically underrepresented in the medical profession, the CUNY School of Medicine is strongly preparing scholars and health care professionals to address the underrepresentation in the health care professions, to decrease the mistrust of underserved communities and address the health care concerns of the communities we serve. We are uniquely positioned to conduct this research because of our mission and commitment to the underserved and underrepresented.
Erica Friedman, Dean CUNY School of Medicine and Maria Lima, Associate Dean for Research, CUNY School of Medicine