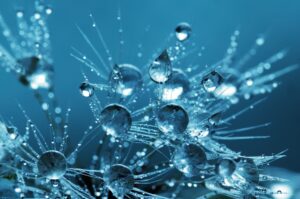 The City College of New York has been awarded two grants from the National Science Foundation (NSF) totaling $6M to support recent bachelor's degree holders and Ph.D. students with research and training in biochemistry and bio-inspired nanoscience.
Professors Ruth E. Stark and David Jeruzalmi from the Chemistry and Biochemistry department at City College will respectively serve as Principal Investigator (PI) and co-Principal Investigator (co-PI) for the RaMP program for post-baccalaureates, whereas Professors Stephen O'Brien and Ruth Stark will serve as co-PIs for the Nanoscience Connected to Life program for Ph.D. trainees. The programs will host yearly cohorts of 12 and 10 students, respectively.
The RaMP Award
As part of the Research and Mentoring for Post Baccalaureates (RaMP) program, professors Stark and Jeruzalmi's team will receive a total of $2,999,169 to support recently graduated bachelor's degree students with full-time research and training in Biochemistry, Biophysics, and Bio-design, also called B-Cubed.
The grant runs for the next four years and will be used to support three cohorts of trainees. Work on the project got underway in September to build the program's infrastructure, hire a coordinator and organize the program for incoming students; the first cohort will join in the fall of 2023. Then, twelve students will be selected to participate in 2024 and 2025, receiving training support from faculty mentors and partners along with a $32,500 annual stipend.
Stark explains that the program was created as a result of the COVID-19 pandemic that prevented at least two cohorts of graduating students from getting an immersive in-person research experience. The RaMP program is designed to help them choose their career goals that require STEM expertise and learn how to reach them.
"In order for students to figure out what careers they really want to aim for and how to go about getting into those careers, we give them robust professional development training," she said.
To apply for the program, students will need to be U.S. citizens or permanent residents, have recently graduated with a B.S., B.A., or B.E. in STEM disciplines, and commit to the full-time position for the entire year.
Selected participants will pursue laboratory or computational research in biochemistry and biophysics, with the opportunity to focus on targets that include pathogenic fungal cells, polymeric skins that protect plants, and proteins involved in DNA replication and repair. the broad goal will be to understand the physiological functions of microbes, plants, and animals at the molecular level.
"We want to get to the root of how these things operate by elucidating the structure of simplified model systems that include the essential macromolecular constituents, and then testing or modifying their functions either genetically or by other means," said Stark.
The Nanoscience Award
The Nanoscience Connected to Life grant is a CUNY initiative led by professor Rein Ulijn at the Advanced Science Research Center (ASRC), with the mission to support the research of doctoral students in bio-inspired nanoscience; the project is named NanoBioNYC.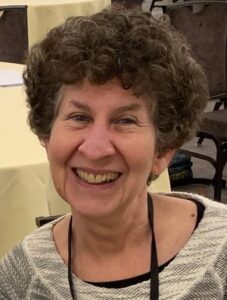 The $3 million award will be distributed over five years and involve seven CUNY campuses, with Stark and O'Brien serving as co-PIs along with associate professor Sharon Loverde from the College of Staten Island and associate professor Yolanda Small from York College.
The initial cohort of six students was recently announced and will begin work this fall. In subsequent years and for the remainder of the program, cohorts will be composed of 10 students, each with an interest in bio-inspired design drawing on the principles of nanoscience.
With the support of faculty mentors, participants could examine how a natural biological entity, such as a protein complex, functions as a starting point for materials design.
"If I understand the chemistry of that system, then I should be able to use similar building blocks to make new materials, and they may have some of the functions that the natural one does or they may have some emergent new functions that will surprise us," said Stark.
The program will expose doctoral students to an interdisciplinary approach to science with the opportunity to study a problem from multiple perspectives. Stark explains that in modern scientific research, it is helpful to learn to work with team members who have distinct scientific backgrounds and to challenge students from different fields to converse with one another.
"We are trying to give them training in bio-inspired nanoscience, but also to get them to think across the disciplines and to develop a kind of convergent thinking, and we have designed a part of our curriculum that way," she said.
Professors Stark, Jerusalem, and O'Brien each have decades of experience, including expertise in domains such as plant environmental protection, structural biology, and nanotechnology. As academics, they appreciate the importance of these two programs that will allow a diverse group of students to gain confidence and skills before venturing into the professional world.
"The local impact would be to give our students the message that when they graduate there's a really exciting and bright future ahead for them, and it might be something that they did not know existed," said Stark.

Lylia Saurel is a writer for the RICC and recent graduate from Baruch College, where she was awarded Institutional Investor in Journalism. She holds an AA in Writing and Literature and a BA in Journalism and Intercultural communications. She is a former reporter for Dollars & Sense and copy editor for The Ticker. Her work has appeared in The Ticker, D&S Magazine, Daily Planet online edition and others. In addition to written journalism, she enjoys photojournalism and the visual arts.