The College Research Vision, an initiative from the City College Office of Research, is designed to provide support for CCNY research projects that the College Research Council determines address critical societal questions and has practical applications. The council looks for teams that are interdisciplinary, doing work on urgent issues with solutions that will be ready in less than a decade, and are working on issues related to social, environmental, and humanitarian challenges.
The team project selected for the CRV seed funding, titled, "Energizing Equity: Co-Creating Scalable Urban Resilience via Climate Solidarity," is aimed at cooperatively creating equitable climate change solutions for New York City.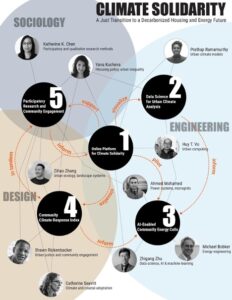 "Energizing Equity" won the funding after submitting a concept paper and presenting their research plan to the council and college community in July. The team, led by team lead and professor Yana Kucheva (sociology), was selected and includes professors Ahmed Mohamed (electrical engineering), Zihao Zhang (architecture), Michael Bobker (CUNY Institute for Urban Systems), Katherine Chen (sociology), Prathap Ramamurthy (mechanical engineering), Shawn Rickenbacker (architecture), Catherine Seavitt Nordenson (architecture), Huy Vo (computer science) and Zhigang Zhu (computer science).
The team's framing question is, "Imagine if solidarity surrounding climate actions were leveraged to reimagine and co-create a future for New York City?"
Climate solidarity, as Kucheva explained, is making sure that any future solutions and technologies to address climate change are created collaboratively with the frontline communities that are most likely to experience the harms of climate change. The goal is for these communities to own these solutions, technologies, and benefits.
One of the first ways the team will attempt to do this is by creating an interactive website where community stakeholders can submit ideas for climate change solutions and have input on the team's ideas.
"This is all guided by a principle of listening to communities first, listening to what their needs are, what they want, what they need," Kucheva said.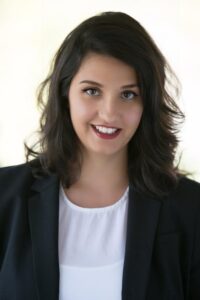 Kucheva explained that a big aspect of this project is to work on affordable housing and energy security through climate change solutions and mitigation. The team wants to find ways to protect affordable housing that's subject to climate change, such as buildings near the coasts that are in flood zones.
Part of this effort is thinking about what it would take to keep people in their homes or to equitably move people to other affordable housing that is no longer in an area that will become underwater due to climate change.
The team will investigate changing policy so that recovery funds that typically only go to homeowners can be more fairly distributed to include those who do not own their homes. Additionally, the team is looking to develop a microgrid model for community-owned energy grids, similar to a community land trust.
Many people who live in the city are renters and thus cannot elect to install solar panels on their roofs, or it is too expensive for them to purchase green energy through the market for electricity. As a result, some of the city's lower-income earners are energy insecure because they must pay higher energy bills set by for-profit utility companies. By creating a way for these low-income communities to avoid relying on traditional utility companies for energy, the team hopes to solve these problems while also bringing more sustainable energy into the city.
"It's called a microgrid – where you essentially team up together with all of your neighbors in your neighborhood and you participate together in a shared electricity system where you yourself own the infrastructure for that electricity system," Kucheva said. "It's not an outside utility that sets your prices — you yourself are the energy transmission and distribution entity, and then you can not only get your costs down, but that could potentially make it so that you can generate funding for community projects around housing."
Another aspect of the project is training CCNY students to be leaders in climate justice in their own communities. This is related to the citizen science arm of the project, in which community members will collect data on their own experiences with climate change and then act on the data in ways they feel is suitable.
"A lot of our students come from the actual communities that are most hard hit by climate change. We want to not only work with our students on this project but actually train them in ways where they can take the insights of our project and implement the policies that come out of our project into their own communities," Kucheva said. "Students are our greatest asset and our link to frontline communities."
The initial stage of the project is intended to last three years, but the team wants to make it self-sustaining so it can continue as long as there is a need for it.
Kucheva said that she and her teammates are excited to receive funding so early in their process, as they haven't begun to do the research just yet. She added that they hope to receive more funding to make the project self-sustaining after the College-Wide Research Vision funding ends in three years.
There are plans to incorporate what is learned from this project into the CCNY curriculum, to hold conferences and workshops about the topic, and to write a book series based on the project.
"The potential impact would be to reframe how we think of climate change policy from the ground up with the leadership of local communities," Kucheva said. "I think what's really different about our project is thinking holistically about what it would take to generate a future that places environmental justice at the center of how we transition forward."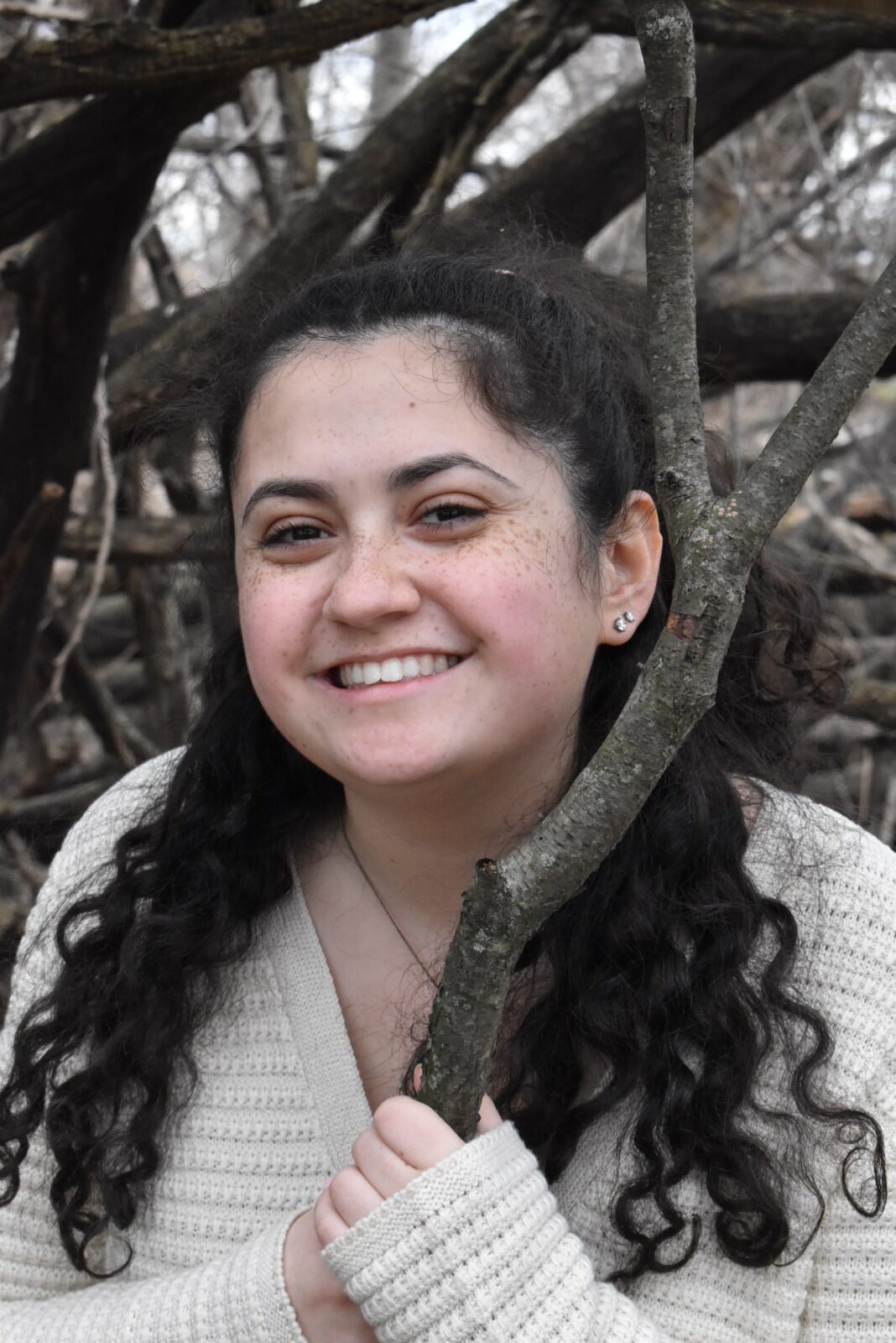 Amanda is a student at the CUNY Graduate School of Journalism, where she's studying health & science reporting and broadcast journalism. She graduated from Baruch College in May 2022, where she double majored in journalism & creative writing and political science and double minored in environmental sustainability and communication studies. She has been published in City & State, BORO Magazine, Bklyner, The Canarsie Courier, the New York City News Service, PoliticsNY, Gotham Gazette, Bushwick Daily, DCReport, News-O-Matic, The Queens Daily Eagle, Tower Times, The Ticker, and Dollars & Sense Magazine.