Some students come to City College while they're still teenagers, straight out of high school and ready to earn their bachelor's degree. Others come from other universities, as transfer or as graduate students.
Others come to City years after earning their undergraduate degrees, having worked before pursuing their next degree.
One such student is Benjamin Stark, who is graduating with a Ph.D. in clinical psychology in spring 2023. He came to CCNY in 2014 to start his second career as a therapist after working about 10 years in the film industry.
"I think grad school has been many different things," Stark said in an interview. "I really feel like I found my academic, intellectual community. I really was at home at City. I made great relationships, both with faculty and with my fellow students. And I had meaningful experiences as a therapist at the Psychological Center."
Stark, a born and raised New Yorker, first graduated from Johns Hopkins University in Maryland with a bachelor's degree in English. He then worked as an editor and development executive for film companies, working on documentaries, reality shows, feature films and scripted series.
At some point, however, he decided he wanted to do something different and made the jump to psychology.
He said he chose the CUNY Graduate Center and City College for this new journey because he liked the idea of a public institution dedicated to providing a strong education to people from a range of backgrounds.
"I believe in the mission of the CUNY system, of being a metropolitan public school that tries to provide high quality education at a lower cost and tries to provide education to people who are from the city," he said.
The experienced faculty and access to CCNY's Psychological Center, which provides counseling and testing for the Harlem community, also made the program attractive, he explained.
"Being in grad school as a psychology Ph.D. student is doing the work of a psychologist, while attending classes, while being supervised," he said. "That's what a lot of the education is. It's sort of learning by doing it and doing it under the supervision of a senior clinician who's been doing it a lot longer than you have."
In addition to the Psychological Center, Stark also worked at the CUNY Baruch College Counseling Center and the CUNY Graduate Center Counseling Center while at CCNY.
His dissertation was a theoretical thesis about the role of the psychological defense projection in racialized violence.
Essentially, it was a look at how traditional psychology often uses fear to explain racial violence. The idea is that people fear those who are unlike them — think: the in-group versus out-group concept — and that this developed while people still lived in warring tribes and had to be wary of anyone outside of their group.
Stark's dissertation pointed out that while the fear idea might not be wrong, it does leave out a lot of evidence of another explanation. This other explanation is that the attacker often commits racial violence against people who they perceive the way that they themselves are usually perceived.
For example, 28-year-old George Zimmerman murdered 17-year-old Trayvon Martin in February 2012 in Florida. Zimmerman said he saw Martin as a threatening presence, when in fact Zimmerman could also be considered threatening — he had a gun and a history of being violent.
"That was what my theoretical research was about: what is this role of projecting onto people these parts of ourselves that we don't like and perceiving them as being dangerous, being people that we need to fear and then enacting violence on them," Stark said.
He said he became interested in this topic after watching so much violence happen as he grew up.
Stark's goal is to ultimately become a licensed clinical psychologist. Before a therapist can become licensed, they have to spend at least a year post-graduation working under someone who is licensed. Then they can take the New York State licensing exam.
He will be completing this postdoc year at the Pratt Institute's Counseling Center in Brooklyn, starting after the June 2 commencement ceremony.
His time at CUNY has prepared him for this new role by exposing him to many different aspects of psychology, including psychodynamic and psychoanalytic, he explained.
"I've been steeped in so many aspects of clinical psychology for almost a decade now, and that includes my academic coursework," Stark said. "It includes the many, many, many hours I have spent with patients either doing, intakes or triages or therapy sessions or testing sessions. It includes the tremendous amount of supervision that I've gotten over the last nine years from supervisors at City and at other clinical settings that I've worked in. I've gotten prepared in 360 degrees."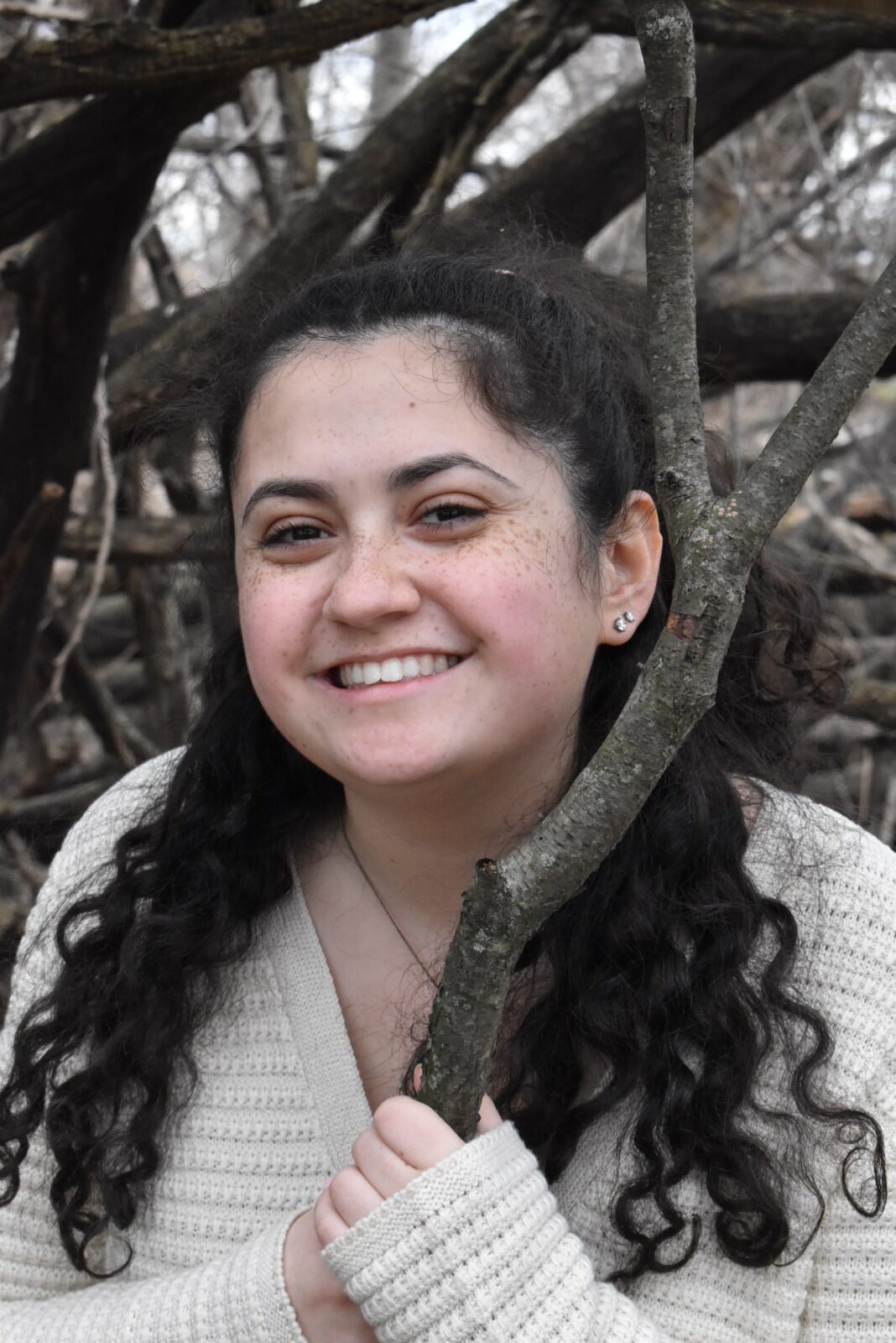 Amanda is a student at the CUNY Graduate School of Journalism, where she's studying health & science reporting and broadcast journalism. She graduated from Baruch College in May 2022, where she double majored in journalism & creative writing and political science and double minored in environmental sustainability and communication studies. She has been published in City & State, BORO Magazine, Bklyner, The Canarsie Courier, the New York City News Service, PoliticsNY, Gotham Gazette, Bushwick Daily, DCReport, News-O-Matic, The Queens Daily Eagle, Tower Times, The Ticker, and Dollars & Sense Magazine.